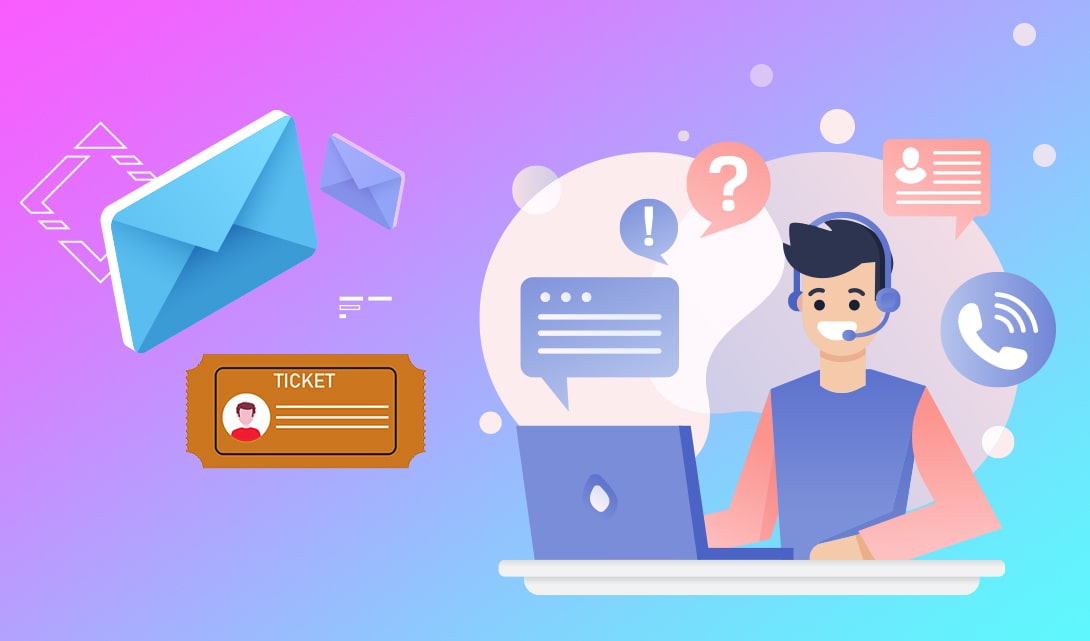 Ticketing System
Whether you are dealing with thousands of requests and activities/incidents every day or only a few, you need more than a strong vision in order to succeed. For your company to thrive and achieve sustainable growth, you will need digital systems that incorporate streamlined processes and make contact between teams, departments and external clients clear.
Cutting-edge companies know that the key to success is fostering constant change – whether in the form of customer requirements, digital technologies or industry practices.
It is effective, data-driven ITSM in today's modern world. This is why it is so important to work with our consultants to link Ticketing System transparently to existing processes and frameworks. This helps you to adapt as the world changes without any huge expenditures or attempts to handle the transition.
Why Ticketing System?
Gain greater transparency
Modernised end-user support
Faster response time
Track and meet SLA
Automate ticket workflow, improve efficiency and gain end-user confidence
Actionable reporting
Identifying Repeated issues
Features
Ticket Administration
Task Management
Email Management
Multi-Channel Support
Knowledgebase
Customise ticket Workflow
Enhanced Security
Customer Follow-up
Ticket Categorization
Unified Agent interface
Why Nixsoft?
ITIL oriented consulting at all the stages of deployment and Support.
Based on Open Source framework. No vendor locking.
Source code handover with proper knowledge transfer to customer teams.